Alma School Animal Hospital is a full-service veterinary medical facility, located in Mesa, AZ. The professional and courteous staff at Alma School Animal Hospital seeks to provide the best possible medical care, surgical care and dental care for their highly-valued patients.
We are committed to promoting responsible pet ownership, preventative health care and health-related educational opportunities for our clients. Alma School Animal Hospital strives to offer excellence in veterinary care to Mesa and surrounding areas.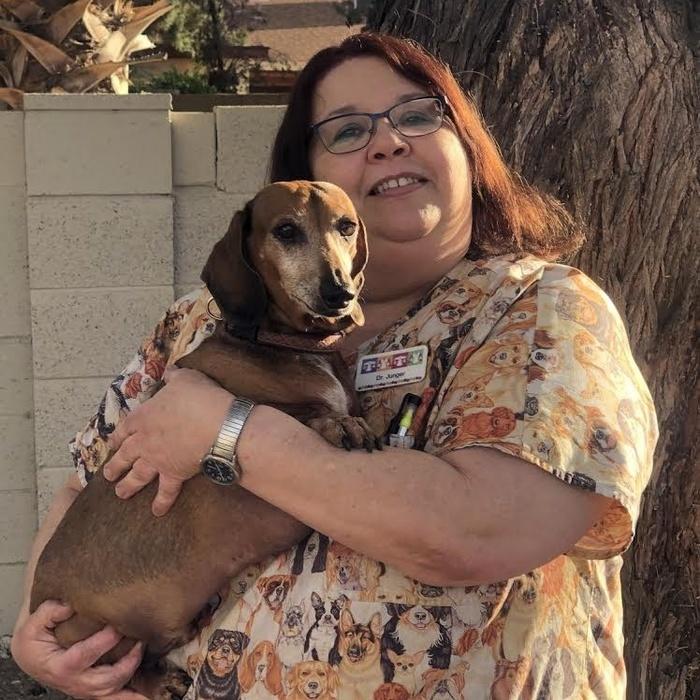 Dr. Cindy A. Junger
DVM
Graduated Vet School: Washington State University, 1988
Hobbies: Dr. Junger loves her career here at Alma School Animal Hospital; when she is not here with us she enjoys gardening and keeping her vegetable patches well and tidy. When she has extra time on her hands, Dr. Junger loves to cross stitch.
Interesting facts: Dr. Junger grew up with loving parents on an orchard.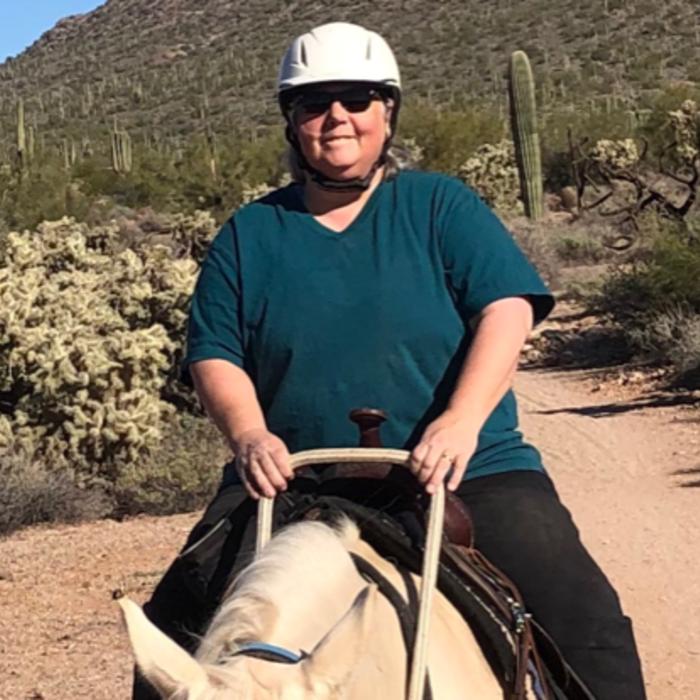 Dr. Sheila Christian
DVM
Graduated Vet School: Washington State University, 1989
Hobbies: Dr. Christian loves to ride her horses and read books. She has a large collections of horses and enjoys to spend time with her husband taking care of them. Dr. Christian and her husband have 4 dogs together.
Interesting fact: Dr. Christian was born in Seattle, Washington. Another interesting fact…Dr. Christian has 9 lives and has spent 4 of them in the ER over the years.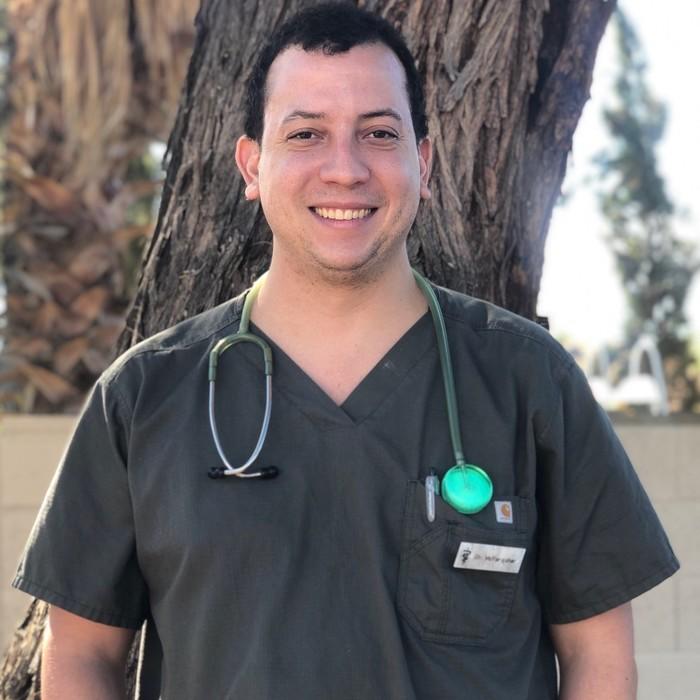 Dr. Hector E. McFarquhar
DVM
Graduated Vet School: Ross University, School of Veterinary Medicine 2017
Hobbies: In his spare time, Dr. Hector loves to spend time with his Fiancée, Heather. Together they like to occasionally hike but more often like to spend time with their furr babies. Currently, he is spending his weekends planning his wedding and making plans to vacation in various exotic destinations.
Interesting fact: Dr. Hector is engaged to a veterinarian and is black belt in Taekwondo.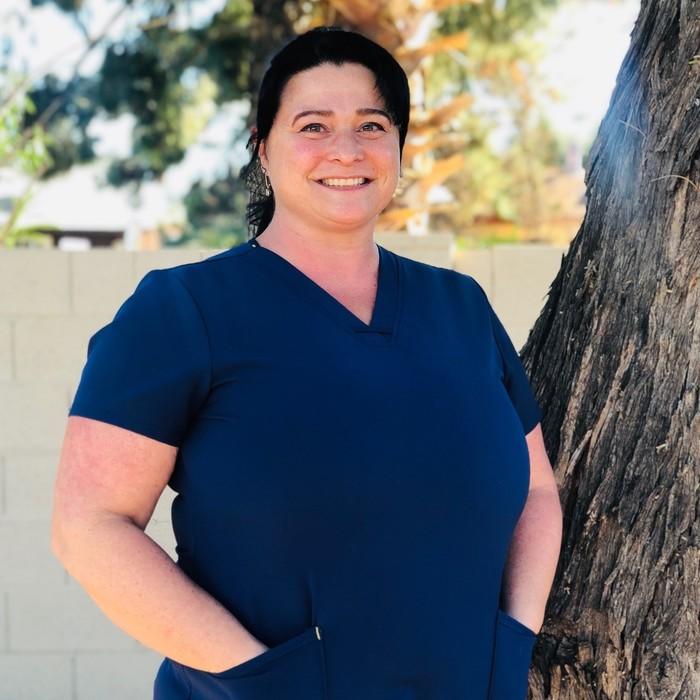 Shawn Piemont,
CVT: Lead Surgery Veterinary Technician
Shawn joined ASAH in 2004 and has been Dr. Junger's surgery technician for most of those years. In her spare time, Shawn likes to take care of her 3 horses, 4 chickens, 2 dogs and 8 cats! In December 2018, Shawn completed her Bachelor's Degree in Applied Biological Sciences with a pre-veterinarian track. She aims to use this degree to start her pathway of becoming a veterinarian.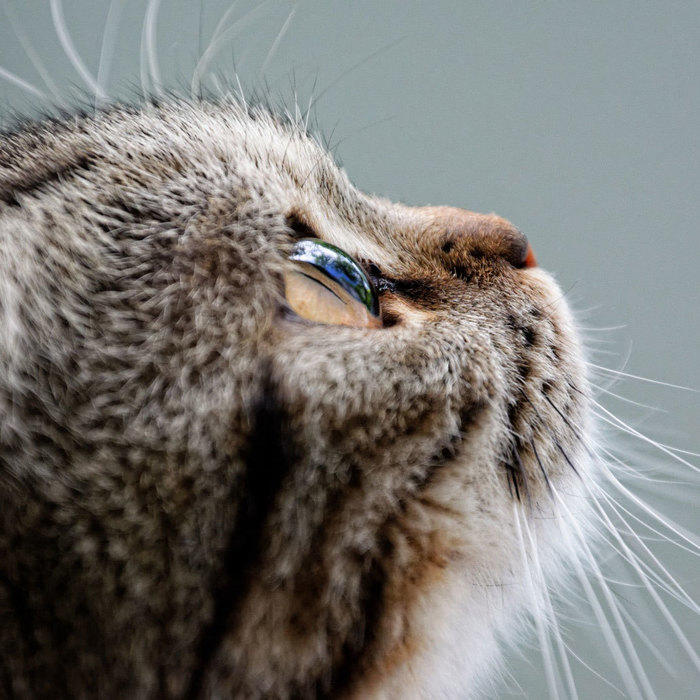 Kenni O,
Receptionist-Assistant
Kenni joined the Alma School Family in 2006, starting as a kennel assistant and swiftly becoming more and more knowledgeable in veterinary care. Kenni now supports many areas of the hospital including patient/client communication, patient care and customer service. We love having her on our team! Kenni has two cats and enjoys things such as Marvel, DC, Harry Potter and the OG Starwars!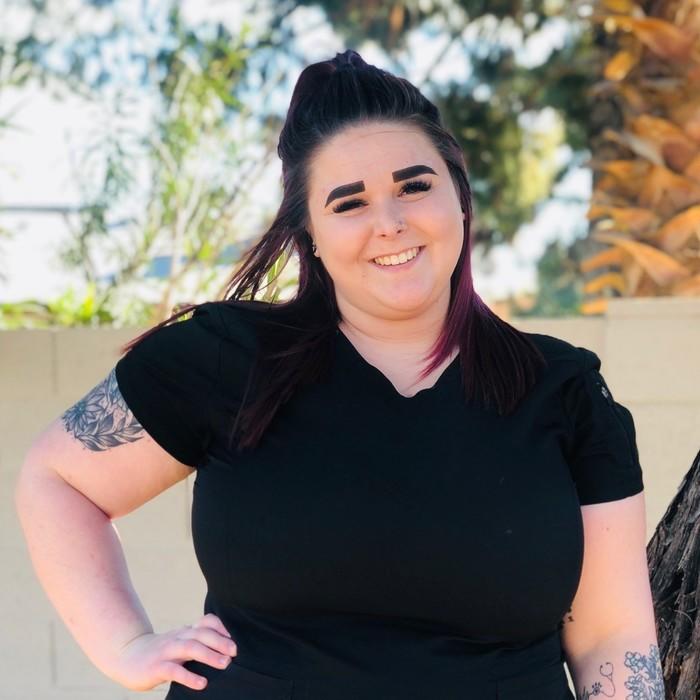 Marisa P,
Surgery Veterinary Technician
Marisa joined the team in 2011. She started as a kennel assistant and excelled her way to kennel supervisor and then transferred to the surgery team as a technician. Marisa is currently on the path to completing her Bachelor's Degree in Applied Biological Sciences and aims to become a veterinarian. An interesting but slightly disturbing fact about Marisa… her toes can do the worm!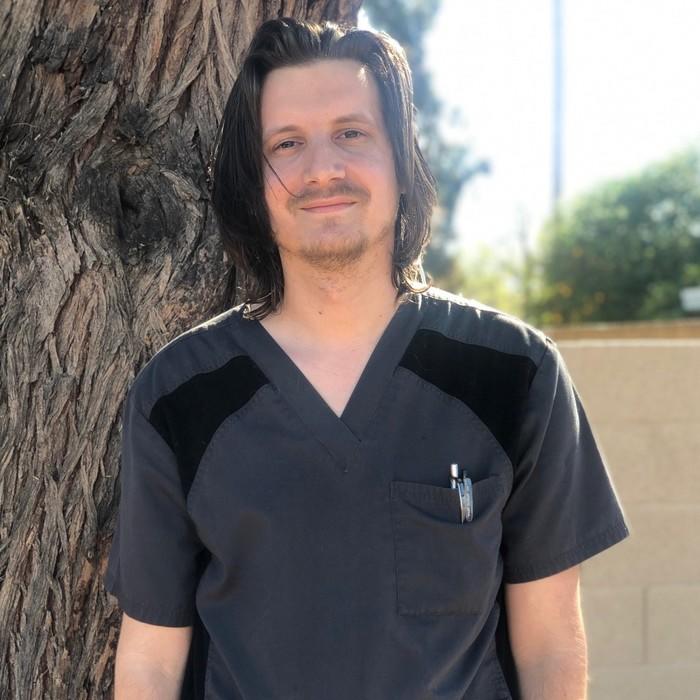 David Z,
Veterinary Technician
David joined ASAH 2006. In his spare time, David likes to watch wrestling, live. He and his girlfriend look forward to a future to include a wedding within the next couple years – how exciting! Something interesting about David… he was a music teacher and plays many instruments!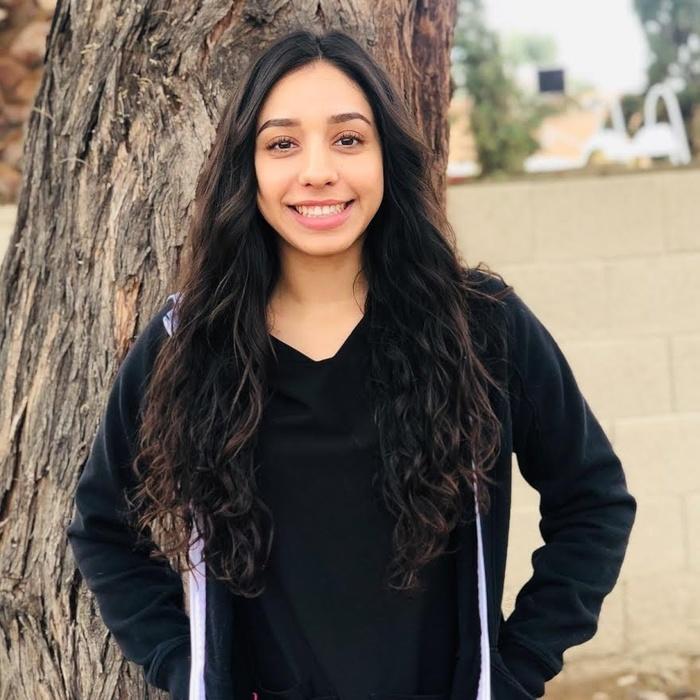 Nallely V.
Veterinary Technician
Nallely joined our team in 2017. You will see her here until 2 pm on most days as she going straight to school from work. Nallely has 2 dogs, loves Marvel movies and is a hot sauce connoisseur! Nallely is a much valued member of our team and we are proud to have her help your pets!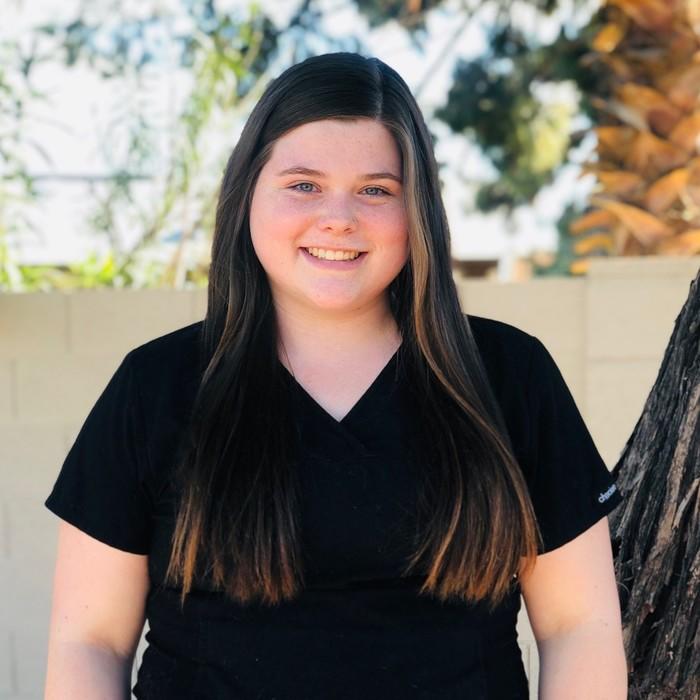 Kate P.
Kennel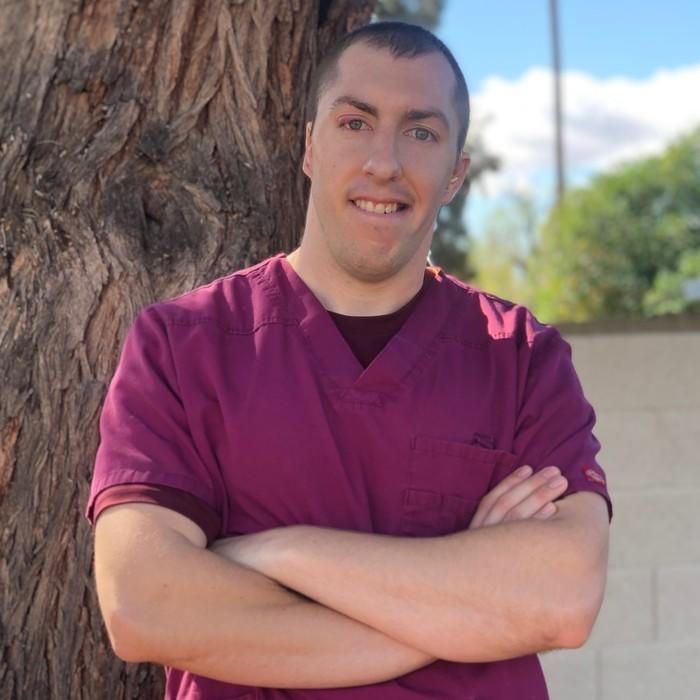 Brett B.
Kennel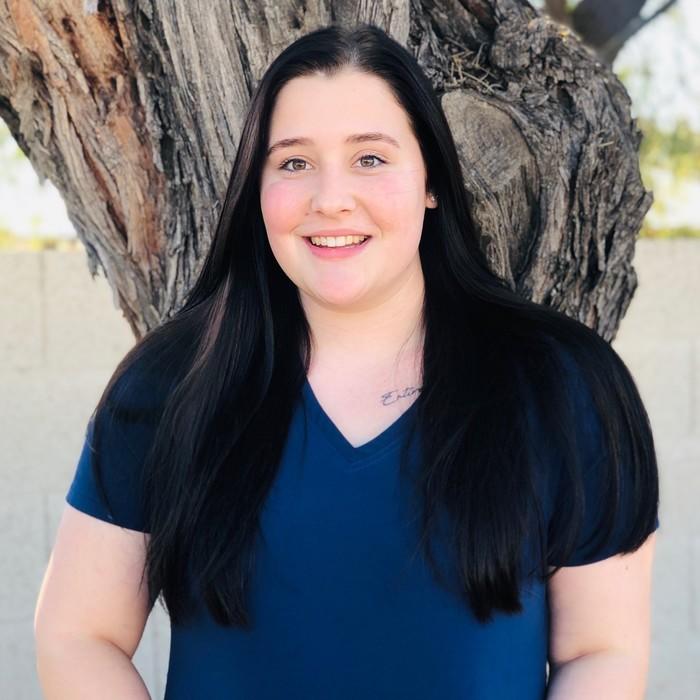 Sabrina P.
Kennel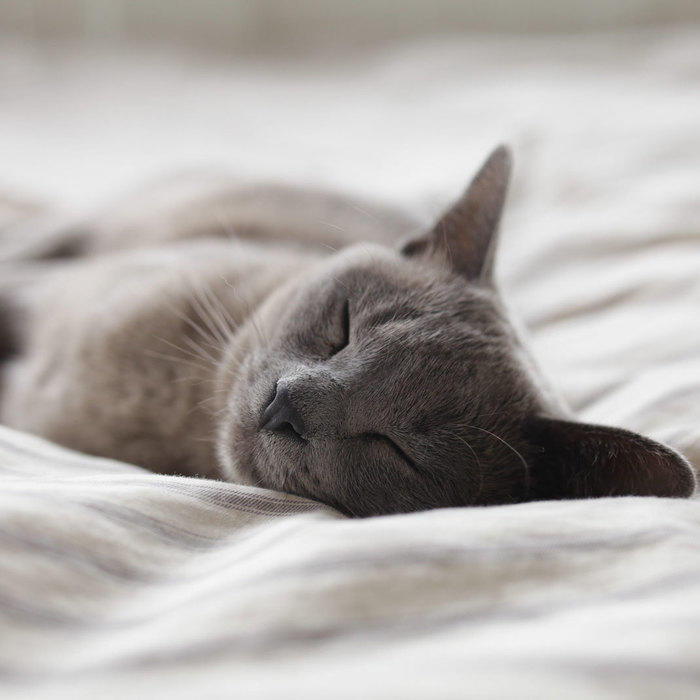 Melissa
Veterinary Technician
Melissa joined the Veterinary field in 2015 after completing her Associates Degree in Veterinary Assisting. Melissa quickly gained and honed her skills as a veterinary technician proving herself in many areas such as dental radiology, anesthesia and analgesic care, safe restraint with freedom of fear and venipuncture. Melissa joined our team in May 2019 and had 3 years of working with Kimberley, the hospital manager, previous to Alma School. Melissa will be focusing on our patients with a calm and kind approach; and is the trainer of our dental radiology team. In her spare time Melissa loves to spend time with her family, working out, hiking and is closely involved with her Church community.